Peshtemal Towels Wholesale
Peshtemal Towels Wholesale Atay Trade Company offering service to everywhere in the USA. Please email us for the peshtemal wholesale price catalog. We only offer our items at best wholesale prices since we do not retail them ourselves. The peshtemal wholesale catalog includes prices and design photos.
What is a peshtemal towel?
Peshtemal Turkish towels are usually made out of 100% cotton with Turkish traditional style looming. As a result, the towel gets a flat and very smooth surface. Also being 100% cotton gives it a super soft finish. The peshtemal or known as fouta towels have been around for centuries in Roman and Ottoman spa bathrooms. However, it was used as a cover up for men and women and became a wholesale and retail item not long ago. Their versatile usage made a great commercial product. The peshtemal towels are sand repellent, lightweight and fast dry. Therefore they are great beach and bath towels. San repellent feature makes a perfect beach towel. They absorbent and dry really fast with no odor, Therefore, people love having them as a bath or hand towel in their home. All wholesale peshtemal towels have labels and include washing instruction on it.
How to care for Turkish towels:
They are pretty easy to take care of in terms of washing, You can machine wash them with cold water like colors. Turkish cotton is pretty durable and strong and that makes a huge point in quality.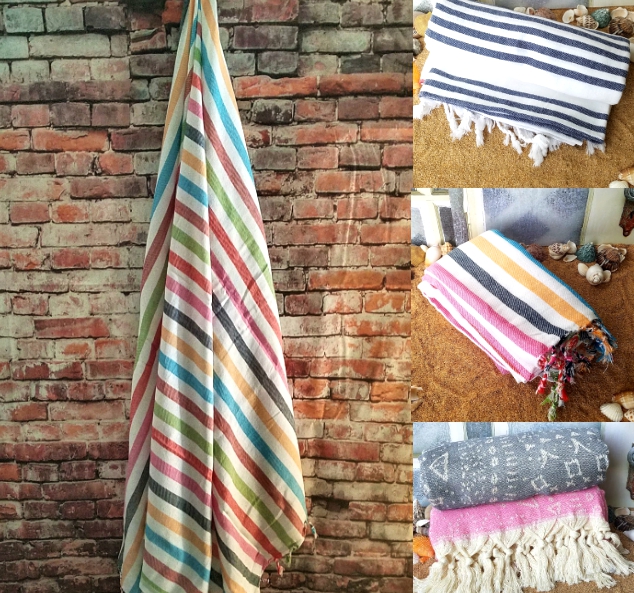 Peshtemal Towels Wholesale S

upplier
Atay trade design and produce custom orders as well as fulfill private label printing on wholesale peshtemal towels orders. If you like to see the samples of our labeling option please check our labeling page.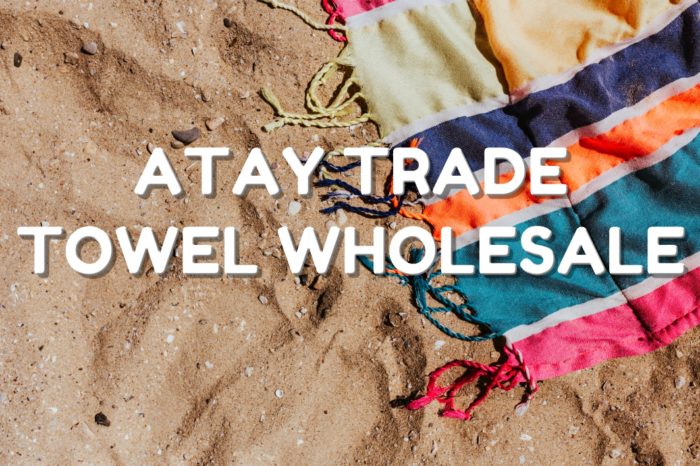 Do you offer custom label printing on wholesale Turkish towels?
Yes, We do, please contact us for more info on private labeling or custom brand label printing.
---
What's your return policy on wholesale peshtemal towels?
First of all, We check all our products for quality purposes. Therefore, we do not offer returns or refunds. We only offer an exchange on defected items within a week. Please keep that in mind we do not offer any other returns or exchange on custom labeled products.
---
Do you ship overseas and to P.O. boxes and MOQ?
Yes, we'll ship your package anywhere that can accept deliveries. In addition to that, Atay Trade offers a one-day delivery only in local nearby areas with charge. Our MOQ is 50pcs and No quantity restrictions on color or design variations.
---
Our friendly and knowledgeable customer services reps are available to answer your questions 24/7/365. You can chat or contact us at [email protected] or call us at (619) 537-9201